~Chinese New Year 2001~

2001 is the Year of the Snake
The Spring Festival or New Year is a Time of
Bringing of Luck, with the word "Luck"
written Upside Down, Meaning "Coming".




In the Chinese Zodiac,
the Tiger represents me.





In our Zodiac, it's The Bull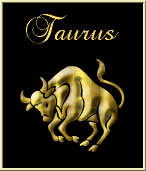 RELIGION:Buddism~Christianity~Islam
**HISTORY: China**

**Kid's Web Japan**
**American Misconceptions About Japan

FAQ**
**Japanese Culture**
**Japanese History**



These Websites are great.

My Quote

"Remember...Knowledge Is Key, without it,
Racism...lives on in Ignorance"

By: Karen S.


March 14, 2001
©2001 2002




**Shaoli 5 Animal Kung Fu**




**Yin Yang Do Jang**




HONORABLE DRAGON DESIGN





I have found some of these other great sites over the Net,
and others were sent to me, by my Web Friends;-)
Thanks everyone!!





**How To Frame**





**Geri's Lot of Help&More**





**Dawn's Animated Names**





Web MegaHome





**Banner_Melt_Down**





Flash4Free





**Color Charts Page**





**Kev's Gifs Galore**





This page is dedicated to my wonderful
friend, Pamela Northrop (aka ~Diamondeve~), who passed away
Sept. 3, 01, at 9:00pm.
I will miss your wonderful spirit, beautiful heart/soul
and your great sense of humor.

Rest now, my friend. I will never forget you.

Domo ari gato gozal masul
"Thank-you, My Honorable Friend"
Love Eternal
Karen aka Neah

"Friendship Book"

Images:TikiRm

Diamondeve's Orient Express







Please, don't forget to sign my Guestbook.
Thanks







Please, vote for me.





My Buttons are from
~Bannerz R Us~
Thanks;-)